News
永遠のヒット・メイカー、フィル・コリンズの名盤達を1つにしたボックス・セット登場!
全世界で1億5千万枚の累計セールスを記録する、イギリスが生んだ稀代のヒット・メイカー、フィル・コリンズ。自身のソロ作8作に最新デジタル・リマスターを施し、当時発表されていたシングルのBサイド曲や未発表ライヴ・ヴァージョンなどをボーナス・トラックとして収録した2CDデラックス・エディション・シリーズや、オールタイム・シングル・コレクションなどをリリースしてきた彼から、また新たなボックス・セットが到着しました!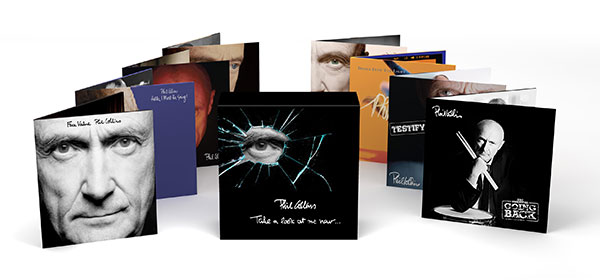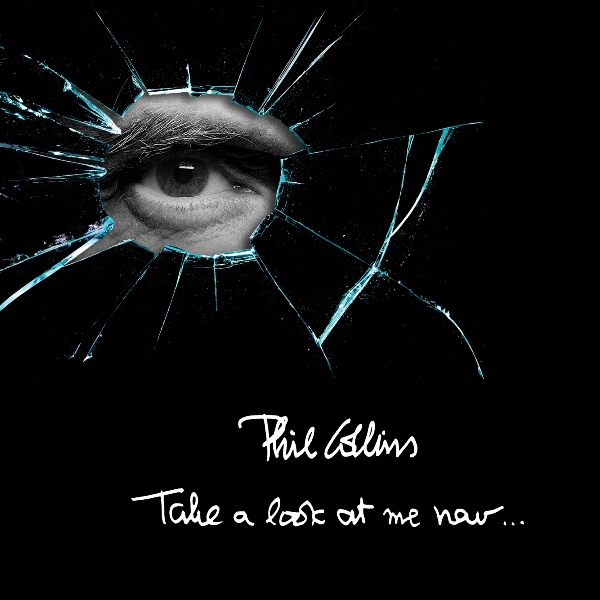 2015年からスタートした"TAKE A LOOK AT ME NOW"リマスター・プロジェクトの完結編とも言える今回のボックス・セット『TAKE A LOOK AT ME NOW... THE COMPLETE STUDIO COLLECTION』は、その名の通り彼が発表してきた全8枚のスタジオ・アルバムをコンパイルした作品だ。それぞれのアルバムは最新リマスター盤を使用し、ゲートフォールド・ジャケットに封入、それをケースに収納する仕様となっているます。プライスレスな魅力が詰まったボックス・セット、輸入盤で発売中です!
【収録内容】
★『夜の囁き(原題: Face Value)』 ─ 1981年作品
★『フィル・コリンズ2(心の扉)(原題: HELLO, I MUST BE GOING!)』 ─ 1982年作品
★『フィル・コリンズ3(ノー・ジャケット・リクワイアド)(原題: NO JACKET REQUIRED』 ─ 1985年作品
★『バット・シリアスリー(原題: ...BUT SERIOUSLY)』 ─ 1989年作品
★『ボース・サイズ(原題: BOTH SIDES)』 ─ 1993年作品
★『テスティファイ(原題: TESTIFY)』 ─ 2002年作品
★『ゴーイング・バック(原題: GOING BACK)』 ─ 2010年作品
【CD1 - FACE VALUE】(2015 Remastered)
01. In The Air Tonight
02. This Must Be Love
03. Behind The Lines
04. The Roof Is Leaking
05. Droned
06. Hand In Hand
07. I Missed Again
08. You Know What I Mean
09. Thunder And Lightning
10. I'm Not Moving
11. If Leaving Me Is Easy
12. Tomorrow Never Knows
【CD2 - HELLO, I MUST BE GOING!】(2016 Remastered)
01. I Don't Care Anymore
02. I Cannot Believe It's True
03. Like China
04. Do You Know, Do You Care?
05. You Can't Hurry Love
06. It Don't Matter To Me
07. Thru These Walls
08. Don't Let Him Steal Your Heart Away
09. The West Side
10. Why Can't It Wait 'Til Morning
【CD3 - NO JACKET REQUIRED】(2016 Remastered)
01. Sussudio
02. Only You Know And I Know
03. Long Long Way To Go
04. I Don't Wanna Know
05. One More Night
06. Don't Lose My Number
07. Who Said I Would
08. Doesn't Anybody Stay Together Anymore
09. Inside Out
10. Take Me Home
11. We Said Hello Goodbye
【CD4 - ...BUT SERIOUSLY】(2016 Remastered)
01. Hang In Long Enough
02. That's Just the Way It Is
03. Do You Remember?
04. Something Happened On The Way To Heaven
05. Colours
06. I Wish It Would Rain Down
07. Another Day In Paradise
08. Heat On The Street
09. All Of My Life
10. Saturday Night And Sunday Morning
11. Father To Son
12. Find A Way To My Heart
【CD5 - BOTH SIDES】(2015 Remastered)
01. Both Sides Of The Story
02. Can't Turn Back The Years
03. Everyday
04. I've Forgotten Everything
05. We're Sons Of Our Fathers
06. Can't Find My Way
07. Survivors
08. We Fly So Close
09. There's A Place For Us
10. We Wait And We Wonder
11. Please Come Out Tonight
【CD6 - DANCE INTO THE LIGHT】(2016 Remastered)
01. Dance Into The Light
02. That's What You Said
03. Lorenzo
04. Just Another Story
05. Love Police
06. Wear My Hat
07. It's In Your Eyes
08. Oughta Know By Now
09. Take Me Down
10. The Same Moon
11. River So Wide
12. No Matter Who
13. The Times They Are A-Changin'
【CD7 - TESTIFY】(2016 Remastered)
01. Wake Up Call
02. Come With Me
03. Testify
04. Don't Get Me Started
05. Swing Low
06. It's Not Too Late
07. This Love This Heart
08. Driving Me Crazy
09. The Least You Can Do
10. Can't Stop Loving You
11. Thru My Eyes
12. You Touch My Heart
【CD8 - GOING BACK】(2016 Remastered)
01. Going Back
02. Girl(Why You Wanna Make Me Blue)
03.(Love Is Like A)Heatwave
04. Some Of Your Lovin'
05. Going To A Go-Go
06. Papa Was A Rolling Stone
07. Loving You Is Sweeter Than Ever
08. Something About You
09. Talkin About My Baby
10. Do I Love You
11. Never Dreamed You'd Leave In Summer
12. Take Me In Your Arms(Rock Me For A Little While)
13. Too Many Fish In The Sea
14. Uptight(Everything's Alright)